At the beginning of the 20th century, God prepares a sixteen-year-old youth to carry out a work that will place at the service of the Gospel all forms of communication originating from human progress. The young man's name is James Alberione. As a seminarian praying before the Eucharistic Jesus in the Cathedral of Alba, on the night marking the beginning of the new century (December 31, 1900), , he feels Jesus' invitation to "do something for the Lord and for the people of the new century." How? By announcing the Gospel from "new pulpits" such as the press, cinema, radio, television, and today, the digital world. From this interior experience, with its humble beginnings in 1914, the Pauline Family gradually takes on the face that will concretize the great charism contained in Fr. Alberione's heart:
TO LIVE AND GIVE TO THE WORLD JESUS CHRIST,
MASTER, WAY AND TRUTH AND LIFE.
He affirms: "The Pauline Family was inspired by Saint Paul to continue his work; it is Saint Paul alive; however, today it is composed of many members." The members of the Pauline Family are sent out everywhere to "give the charity of the Truth."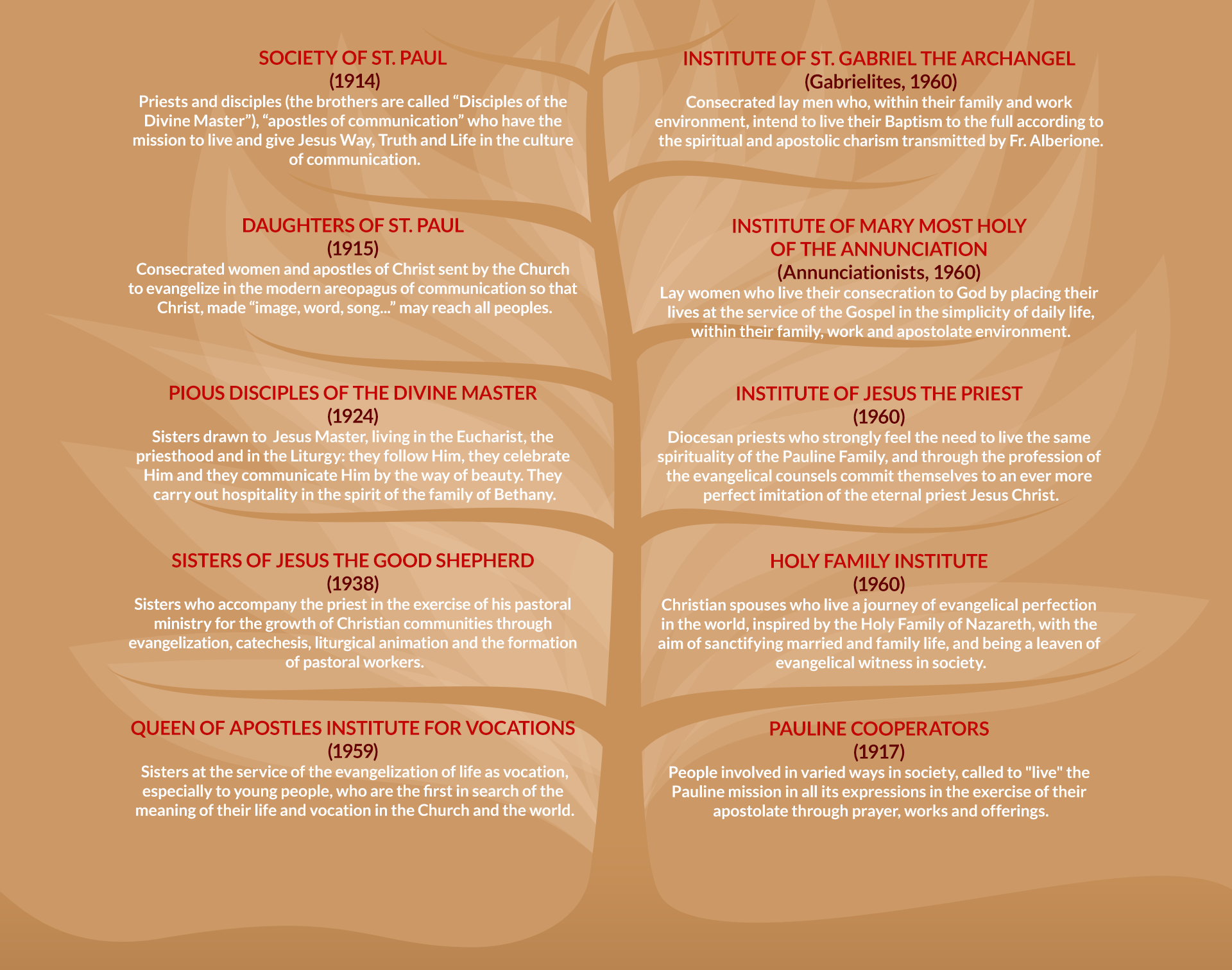 ---